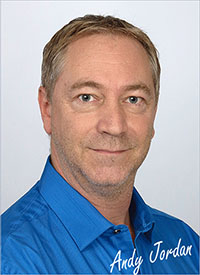 Andy Jordan
Main Trader in the
TN Live Trading Room
Traders Notebook Live Trading Room is, as the name already implies, a live trading room in which we trade the most popular US markets. All trades are absolutely live, showing all parts of the trades such as entry, stop, and exit. We discuss every aspect of the trade, leading you through the trade from the set up to the close. We use modern technology such as WebEx.

What's in it for me?
You will see trades with a high probability of success together with an attractive profit/loss ratio.

Learning from a Pro. You will look over the shoulder of a professional trader and you can follow all the trades online in real-time.

You will see the development of a complete trading plan.

You will observe top-notch, carefully considered trade selection. We not only tell you when we enter or exit a trade, we also explain WHY we do what we do, so you can learn by seeing the actual trading in action.

You will learn an easily understood trading approach, without the use of any fancy indicators. All we need is a price chart.

You will see how we make a full income by trading only a few hours a day, 3 to 5 times a week. Of course, we don't know what a full income means for every single trader. As always in trading, profits are related to the risk you individually can handle. This means if you want to make more, you trade more contracts. We trade very liquid markets, and scaling up the contract size is no problem for most.
About our trading approach.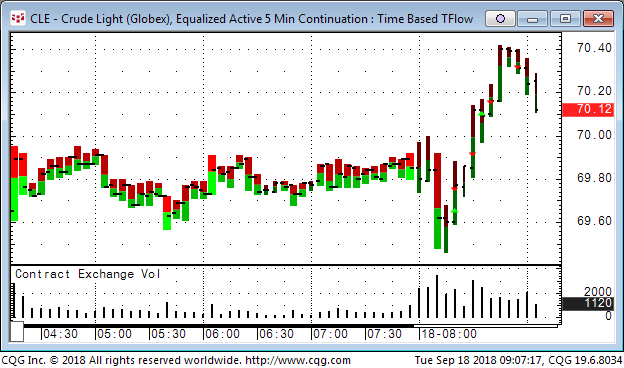 The roots of our trading approach go back to Joe Ross and everything we have learned from him from 2003 to now. The approach is quite simple:
While the entry can be based on "gut feeling", the trade management is based on fixed rules. We need a low-risk per contract on our entry, because we want to trade as many contracts as possible. Sometimes we are able to trade 4 or even more contracts, and can keep the average risk per trade still at approx. 1% of our trading account ($30k).


"Live Trading with Andy Jordan is an honest, clear, direct and basic money making service for those who wish to begin or improve our short term trading techniques. Andy's accurate entry and exit methods are awesome and easily followed. No mumbo jumbo here as you will learn & earn. Live Trading is the real deal! Thanks Andy"
~ Franc M
"Experiencing live futures trades from entry to exit with commentary energized me to apply my trading knowledge. I am willing to participate in the markets. Especially modeling trade management, small losses and time stops."
~ Jeanny Z
If you are interested into Andy's Trading Strategy and FAQs, please scroll down to the end of the page and download the PDF "TN-Room-Strategy-FAQs.pdf"!
SUBSCRIBE TODAY!
The cost is $247.00 per month for the private investor. Institutional investors and money managers, please contact Andy. In order to keep the performance at the best possible level, we allow only a limited number of subscribers.

Traders Notebook Live Trading Room - $247.00 monthly

*IMPORTANT: After we manually verify your order, you will receive an e-mail with your access information. Your order will be fulfilled within 24-hours during our regular business hours. If you have not received your access information by that time, please contact us via e-mail This email address is being protected from spambots. You need JavaScript enabled to view it. or phone: +1-512-249-6930 (Ross Trading), so we can resend it to you. Please check your junk/spam folder before you contact us.