Trading Spreads and Seasonals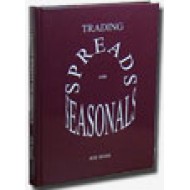 In Trading Spreads and Seasonals, you will discover the trading secrets many full-time traders use on a daily basis to exploit the markets for their own financial gain, at the expense of the "little guys." Spread trading is quietly kept secret. Why? Because spread trading completely eliminates stop running. Do you think the insiders want you to know that? What would they do if they didn't have your stops to run?
All book orders are usually processed and mailed within 1 to 2 business days. Thank you for your order.
United States Only: USPS Media Mail: 2-10 Buiness Days; USPS Priority 1-3 Business Days
USPS International Priority: 6–10 Business Days