(20% Savings!)
Cross Product Promotion - Ambush and Stealth Combined
To receive (2) EBooks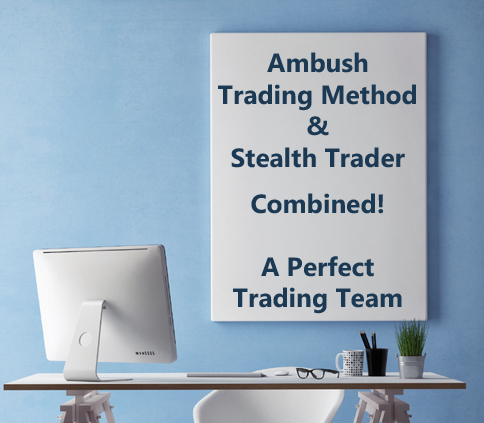 Ambush and Stealth follow completely different trading approaches:
Ambush is a counter-trend method, and Stealth is a trend-trading method. While Ambush is fading the trend and stays in the market for only one day, Stealth tries to catch the trend to hold on to the trade as long as possible.
Combining both methods gives you the possibility of being in the market no matter what the market conditions are. This means you'll be able to not just diversify with trading different markets (both trading methods support many different markets), but also trading two distinct trading methods!
And it is getting even better! You do not have to decide in what market conditions you are trading, you just trade both methods at the same time, and let the trading methods do their job. The results of combining both methods speak for themselves. Please check out the performance (menu on the right side) or follow this link: Combo Performance


$1,796.80 (20% Savings!)
Cross Product Promotion - Ambush and Stealth Combined
To receive (2) EBooks
Digital Delivery Via E-Mail
Download for Windows Users Only, No Mac Users
Orders Filled Within 24 Hours*
All Sales Final on Digital Products
*IMPORTANT: After we manually verify your order, you will receive an e-mail containing your download information. Your order will be fulfilled within 24-hours during our regular business hours. If you have not received your download information by that time, please contact us via e-mail This email address is being protected from spambots. You need JavaScript enabled to view it. or phone: +1-512-249-6930 (Ross Trading), so we can resend it to you. Please check your junk/spam folder before you contact us.