Educator in Forex, Futures,
and Systematic Trading


Interact one-on-one, in real time, with a professional systematic trader. For more information about Marco, go to his bio page.
Are you just starting out, wanting to learn all about trading forex or futures right from the beginning?
Have you already spent years trading but are still struggling to be consistently profitable, and need help in taking the next step?
Are you already a winning trader, but want to further improve your results or expand your trading to new areas like Systematic Trading?
Are you looking for new ideas for trading setups in the markets that you're currently trading?
Do you need help in successfully making the transition from Discretionary Trading to Systematic Trading?
Do you have trouble following your systems? Do you need help in learning to truly trust your systems, gain confidence, and successfully follow and execute your plans?
You already know all the basics of how to develop trading systems, but each time you start to trade them, they fall apart. If so, you might need help in learning how to better develop trading systems to avoid all the common pitfalls, like over-optimization.
Do you need help with the development of a new system designed specifically for your trading?
Are you about to start trading a strategy that you worked out, but you need some reliable backtests as confirmation to establish the trust you need?
Then what you need is a helping hand to achieve your goals. That is why we offer you the opportunity to work directly with Marco Mayer, a professional systematic trader, in our "Mentoring Program". We offer you full access to the knowledge and skills of a trader with over a decade of experience in the markets. Learn from an experienced professional trader!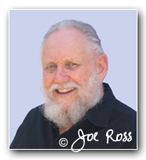 I have mentored Marco Mayer for over ten years, and I highly recommend that you sign up to take full advantage of his private tutoring sessions to further your trading career. He is our in-house Forex and Futures Systematic Trader "supreme," and many of you know that Marco is a person who truly cares about your success as a trader. Don't miss this opportunity to get your trading plans headed in the right direction. ~ Master Trader Joe Ross
How does my One-on-One Mentoring Program work?
We'll communicate using Skype (www.skype.com) and e-mail. I will personally talk with you while sharing my screen or looking at yours, without any delays! Please note: The Mentoring is always One-on-One and tailor-made for your needs, to make sure that you receive my full attention while being in this program.
How do I get started in the One-on-One Mentoring Program?
First, we will review your trading experience and goals, to see where you are right now. Then we will define the steps necessary for you to reach your goals, and develop a plan that will enable you to reach the next level in your trading.
Marco knows from his own experience how important it is that you find a way to trade that fits into your daily routine, your account size, and other factors. Therefore, he will cover a wide range of trading techniques in the One-on-One Mentoring, specifically for your needs and markets. If you want to become a professional in trading within the Forex or Futures markets, you don't need to look any further.
Overview of a few of the topics we can cover in your training:
You're new to Forex or Futures trading and want to learn the ins and outs to get started correctly.
Learn basic chart reading skills such as how to spot trends, and where prices will likely find support and resistance, without relying on indicators.
Learn a systematic way to look for and identify high probability trading setups in the markets in which you're trading.
Learn about market volatility and the correct way to use stop-loss and profit target orders.
Everything you need to know about risk management, starting with position-sizing, how to make the most out of compounding, market correlations, volatility, portfolio risk, and the importance of diversification.
We will design a trading plan that works for you, fits into your life, and with which you feel comfortable.
Learn how to deal with emotions while trading, and how trading in a systematic way can help you to become a much better balanced trader.
Trade the markets while I'm watching over your shoulder. It can be very difficult to become aware of one's own trading mistakes. We'll go through your trades to see where and how you can improve.
There's more! You can take full advantage of my expertise as a Systematic Trader:
Do you have an idea of a possible edge in a market, but you need confirmation from seeing the hard facts? Whether you want a statistical report about a specific market/pattern/indicator, or need a realistic backtest of a trading idea, if we can study it together, I can come up with the numbers!
Do you want to learn how to develop trading system(s) that work? Here's a few of the topic we can cover:

How to come up with new ideas for trading systems.
How to statistically measure market behavior.
How to correctly backtest and evaluate a system.
How to apply walk-forward testing and monte-carlo simulation to get more realistic backtests and a better idea of how well a system should perform in the future.
How to avoid over-fitting/over-optimizing a system.
Diversification: the importance of trading multiple systems in multiple markets, and how to do it.
Our Goal for You:
Whether you're just starting out and need to know the basics of Forex- or Futures-Trading, or if you're a full-time trader who wants to automate parts of his trading to have more time for other things; whether you're trying to make the conversion from discretionary to systematic trading, or you're a CTA and want to get new ideas about how to improve the diversification and risk profile of your trading strategies, my goal is to help you be successful. I will take you from where you are now, and enable you to reach your goals!
What Do I Need?
All you need is Skype (it's free at www.skype.com), together with a headset and microphone for communication.
When and How?
It really depends on your needs. By having my trading almost completely automated, I'm very flexible with my schedule. I usually recommend 3-4 one-hour sessions per week. This way there's enough time between the lessons to digest and practice what you learned, and come up with new questions in the next session.
Between and after the sessions, you'll be able to ask questions via email, so that you don't have to wait if something is on your mind. Usually you'll get an answer within 12 hours, often much faster.
If you need some research, or want me to program and backtest a strategy, the complexity and exact needs of your request will shape the course of action.
In any case, it's best to talk first. A short, free pre-consultation call is available, which will help us to determine if my services fit your needs, and when and how we should start.
How Much Does it Cost?
I offer any of the above at a $200 per hour rate. Depending on your needs, this is negotiable to some degree if you take regular training, want to learn the basics, or schedule on a longer-term basis.
This email address is being protected from spambots. You need JavaScript enabled to view it. to check Marco Mayer's time availability.
Marco will get in touch with you once he receives your submitted information. He will be pleased to set up a date for the next available training, or to send you further information.
"I have found Marco to be both knowledgeable and very helpful, in his teaching of trading. He has given me the basics of trading in my 5 lessons with some strategies to work on which will get me up and running very quickly. And moving in the right direction to become a profitable trader. I would defiantly recommend Marco and will use him again in the future."
Thanks very much Marco,
~ Gary, UK
"I have had Marco as a tutor for a few months now and I must say he has been absolutely fantastic. He has taken my understanding levels from barely present and transformed me into somebody that is extremely comfortable with the market. He has been able to answer every query I've had and also simplify anything I could not understand. I really couldn't have asked for more in a tutor."
~ Saysha S., UK
"A year ago, I decided to become a trader. I've read lots of books, hundreds pages on different forums and watched many webinars since that decision. The result was weak. I put all that stuff in my head but I still didn't know what to do with it. I understood that I needed help.
One day, I ran into Marco's webinars on TradingEducators.com. As I was interested in trading without indicators, his webinars were extremely interesting to me. I've watched all of them and after that, I decided to ask him to give me some lessons to help me find the right way.
It was a right decision. Marco is a great teacher. He isn't a theoretic, he earns his money by trading. Before every of our meeting, he created a plan of lesson special for me. He answered all of my questions and we've crossed step by step through woods of trading.
Marco, thank you for sharing your time and knowledge with other people! I and other students appreciate it so much!"
~ Helen, Russia
"I had two tutoring sessions with Marco in 2014 – both on his individual day trading approaches. Marco really put work into them preparing specific powerpoint presentations that were tailored to what I was asking him for. I could successfully adjust a breakout strategy that I had begun trading before in a number of markets. I also got inspirations for some very specific pullback entry approaches with very low risk. We are in good contact and Marco gives me a helping hand whenever necessary. Thank you!"
~ Matthias D., Germany
To reserve a Private Tutoring session, This email address is being protected from spambots. You need JavaScript enabled to view it. to start your correspondence with Marco to schedule your training days.