Professional Trader Andy Jordan successfully managed Traders Notebook, a daily advisory service for over 20 years and will now focus his talents with Private Mentoring. Learn from the best to be the best with your trading!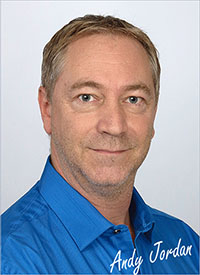 Interact One-on-One, In Real Time, with a Professional Trading Mentor
You may have invested your money and countless hours struggling to find a winning way to trade, but you have not had the right training to be able to use it to be consistently profitable.
All you need is a helping hand to turn your trading into a successful business. That is why we offer the opportunity to participate with Andy Jordan for an hourly rate or his 1-month "Mentoring Program," a complete training experience - trade along with a Professional Trader for one hour OR one month.
Invest in yourself today!
This email address is being protected from spambots. You need JavaScript enabled to view it. to check schedule availability with Andy Jordan
Andy Jordan will get in touch once he receives your submitted information. He will be pleased to set up a date for the next available Training, or to send further information.
Hi Traders! When is the last time you went to the beach for a little R&R? My successes as a trader allows me to do this! If it's been awhile since you've had a vacation, then let's start trading together. I can teach you. Don't wait, get started today! Feel free to email me with any questions, This email address is being protected from spambots. You need JavaScript enabled to view it..
Andy's Bio
Andy Jordan made his first Options trade at the age of eighteen. Since then, he has been fascinated by the world of trading. In 2002, he met Joe Ross, and became interested in Spread trading. Andy was then intensively tutored by Joe Ross and other personnel at Trading Educators.
Over the years, his trading knowledge became more broadened by adding Options and Swing/Day Trading to his repertoire. He successfully administered a Spread Trading daily newsletter called Traders Notebook.
Andy's trading philosophy is something he learned within his first year from Joe Ross and that was discipline makes all the difference in trading. A trader must be able to follow their trading plan 100% and therefore the trading plan, and all of its components, has to fit the trader's mentality.
"Simplicity" is the word that Andy feels it describes best for what you need to look for in trading. A simple trading approach doesn't give much room for mistakes or doubts and allows execution with trades following a very disciplined trading plan.
Too many traders believe that the "holy grail of trading" can be found with some magic indicators or some unbelievable reliable chart formations. They completely overlook the main factor in trading: themselves!
Learning how to trade takes time. It takes time to learn the basics, but it also takes time to find out who you really are and what kind of trading best fits your personality.
Trading Educators and Joe Ross is the place where Andy's successful trading career started a long time ago. Start your trading career right here; you are in the right place!
In addition to his trading, Andy has developed several trading systems with exceptional track records. The most recent one, Stealth Trader, is a very robust breakout system which works in numerous markets without the need of adjusting any parameters.
For those interested in one-on-one personal coaching, Andy has developed and instructs a one-month online mentoring in "Trade with a Pro," program in which he demonstrates all aspects of trading from choosing the trades, learning how and when to enter the trades, manage, and exit the trades. In this one-month mentoring, he also thoroughly covers the psychological side of trading, which plays a major role in trading.
Andy Jordan was born in Germany in 1965, and currently lives in the Caribbean. He majored in mathematics and business administration in Regensburg and Hagen, and holds a PhD in mathematics.
Consider One Hour or 1-Month Mentoring Program for traders with a few years of experience.
Fine tune your trading plan and learn how to be profitable!
How will my 1-Month, One-on-One Mentoring Program work?
We will communicate using the internet via Skype (www.skype.com) and email communication. I will personally talk with you (free of telephone charges) without any delays! Please note: We allow only ONE participant at a time, to make sure that student receives my full attention while being mentored.
Getting started
First, I will review your trading experience, current problems, and goals. Together, we will define the steps necessary to reach your goals, and I will give you a detailed plan of how to move your trading capabilities to a professional level.
The 1-Month, One-on-One Mentoring Program is available if you want to become experienced in Futures Spread, Futures Options, or Futures Day/Swing Trading!
Overview of topics
How to select the right markets and the right time frame and show you several distinct ways to dig out high probability trades.

How to use seasonal and correlation charts to find high percentage spread or options trades.

How to use observation and chart formation to pluck out really great trades.

How to use chart formations, trend lines, along with resistance and support areas, in your trading.

How to enter or exit the spread or options trades with regard to the market and the volume conditions. I will work with you to develop the best ways for YOUR trading.

How step-by-step to develop a trading plan including money management, risk management, and trade management. Together, we will develop a trading plan that fits YOUR trading style, abilities, and comfort level.

How to develop the right thinking to become a successful trader and show you what really makes the difference. Traders usually spend far too much time with set-ups, and overlook the most important part of successful trading – themselves!

And much, much more. Let yourself plunge into the depth of the trading knowledge that I can offer you. You will be in direct contact with me!
Goal
At the end of the 1-month mentoring program, you will be able to trade ON YOUR OWN! You will have YOUR OWN trading plan, and you will know precisely how to trade in a profitable and consistent way.
What do I need?
You will need charts of the markets you want to trade. Delayed data is fine for spread and options trading. If you don't have charts at the moment, let me know so I can help you with an inexpensive solution. You will also need the Skype software (it's free at www.skype.com), together with a headset and microphone for communication.
When and how often is the 1-month mentoring program training?
During the 1-month mentoring program, you will talk with Andy during your weekly one-on-one sessions. In between your sessions, you will read further lessons, do your homework, and plan your own trading. Andy will give you full email support as needed!
The training is for beginning, intermediate, and advanced traders. Please contact me at This email address is being protected from spambots. You need JavaScript enabled to view it. to discuss the best way to become a successful trader or if have questions about my program. We offer you this invaluable 1-month Mentoring Program, with all its personal attention and professional guidance for one low cost of $2,000.00.
Mentoring is the way to go!
This email address is being protected from spambots. You need JavaScript enabled to view it. to check schedule availability with Andy Jordan
Andy Jordan will get in touch with you once he receives your submitted information. He will be pleased to set up a date for the next available Training, or to send you further information.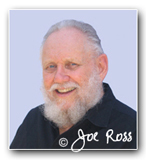 Dear Traders,
I have mentored Andy Jordan for over twenty years, and I strongly recommend that you take advantage of his invaluable Mentoring Program. He is one of the best and most knowledgeable traders in the Trading industry. Think about it - trading and interacting with a Pro in real time - per hour or for a whole month - learning, and probing Andy for answers to questions you've always wanted answered. You've come this far, it only makes sense to invest in yourself today, and propel into the next level of trading.
Happy Trading ~ Master Trader Joe Ross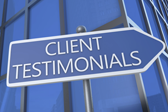 "Andy is willing to share his huge experience and answered any question that arose. The flexibility in choosing the topics covered made it possible to meet my needs exactly. The assistance given was very helpful to me and my confidence in the method increased during the training. The atmosphere was relaxed and friendly, but focused on the topics. I will recommend the training to others."
~ Dr. Frank Reinhardt
"Training was great and Andy's commitment to help go from information to action with his support is excellent. I liked most the flexibility in terms of topics. Andy has a huge amount of experience and was able to go into detail on all my queries, all the while progressing the overall information he wanted to cover. The training was very enjoyable, relaxed but focused atmosphere."
~ Chris
"Das Training hat mir auf jeden Fall neue Erkenntnisse für das Trading gebracht und Aussagen aus Büchern lebhafter gemacht. Auf der einen Seite also Auffrischung des Wissen und Ermittlung von neuem. Es wurde dabei sehr individuell auf Fragen eingegangen."
~ S.
"Andy is a nice, honest, confident trainer who would answer all the questions with the same enthusiasm."
~ Vassili Moratis
"I felt Andy the trainer had a genuine interest to assist me in every aspect of the training and could answer my questions realistically to help me become a successful trader. I felt my confidence increase throughout the training. Andy the trainer has a pleasant personality which made it easy to discuss +/- issues of trading. He seemed to understand how I was feeling about certain views and was able to convey the information that I needed. Thank you very much."
~ D.
"Andy is very knowledgeable about Futures spread trading, and he is willing to share his knowledge and experiences which will save me much time, aggravation and money. Although we did not cover backwardation and crop seasons, Andy did provide me with references where I can pursue these subjects. I thought the entire week was very informative. From learning to find good spread trades, to learning how to enter, track and exit the trades."
~ Craig Tinnes
"Andy gave me a good insight in his way of trading. I learned a lot and could decide on the next steps in my approach to trading.
- Ability to work with someone who is currently trading the market that I am interested in.
- Flexibility in training pacing and topics.
- Good balance between nutsy-boltsy advice and overall self-management recommendations.
- Overall I am a happy customer."
~ F.
"I liked the entire program. I found it very helpful. Overall, everything was very good."
~ John Del Vecchio
"Fast, simple answers. Highly recommend to anyone."
~ J.
"Friendly, relaxed, plenty of individual attention. It was good to look at some of the more subtle points involved in spread trading as well as some new ideas. It gave me a much more realistic view of what trading is about and I enjoyed discussing some of the finer points. As I've already done the basic training with Joe Ross this was a good review and clarified some other aspects, particularly on money management and discipline."
~ Leonid Cholij
"Your sharing the peripherals to the trading, it helps to create the right expectation from the trading . Overall it is very good. The opportunity to test our trade selection to make sure that the selection is sensible."
~ Fahitah Mackay
INVESTMENT
The tuition for Andy Jordan's private mentoring hourly rate is $500 OR 1-Month session is $2,000.
If you have questions, please contact us.
This email address is being protected from spambots. You need JavaScript enabled to view it. to check schedule availability with Andy Jordan
Andy Jordan will get in touch with you once he receives your submitted information. He will be pleased to set up a date for the next available Training, or to send you further information.