Edition 819 - Special Edition
Crashing Stock Market Needs to be Explained
March 9, 2020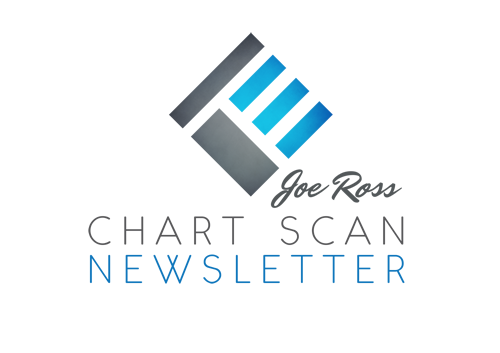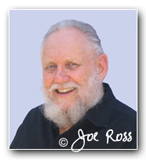 Master Trader Joe Ross
Author, Trader, Trading Mentor, and Founder of Trading Educators, Inc.
Developer of Instant Income Guaranteed
Crashing Stock Market Needs to be Explained by Joe Ross
The crashing stock market, which is now affecting other markets, needs to be explained.
Without being political, or taking sides in any way, please realize that what is happening is politically driven.
If you understand what's happening you can then make adjustments to your view of the markets and then position yourself accordingly.
For whatever purposes, the current administration in the U.S. is either allowing or intentionally causing the stock market to deflate. It's not important at this point to make any judgment. What is important is that know the reason it is happening.
In order for the economy to continue to boom interest rates must fall. Allowing a panic to exist is causing the Federal Reserve to reconsider their actions. Already we have seen a ½ point drop in interest rates. The Administration wants at least ½ point more, and preferably for interest rates to go negative.
Lower interest rate will cause the economy to continue booming. Jobs will continue to be created, and more people will buy homes.
You should know by now that the stock market is not the economy. The current Administration is allowing stocks to crash, because the previous powers-that-be have for years falsely tried to equate the stock market with the economy. They have used the main-stream media to do the job.
The current U.S. Administration is using the stock market to achieve what it wants—lower interest rates and a continuing economic boom. However, be keenly aware of one very important thing! Donald Trump wants to be reelected. That means that once the stock market bubble is deflated, he has the power to re-inflate it any time he chooses. He can do that precisely when the Federal Reserve lowers interest rates.
Already many countries have lowered rates, some even into negative territory. That will be the main push against the Federal Reserve – the reason that will be given for lower interest rates.
If you are not yet a buyer, you are missing a "blood-in-the-streets opportunity. If you are in options, for example, move your position to post December 2020 expirations wherever possible. When the markets start soaring again—and it won't be long—you will do very well.
Think about it! The Trump Administration cannot allow the markets to fall much further or longer and still hope for reelection. Think of all the IRA and 401K accounts.
How much further can the markets fall? They can still fall further. They will fall, but perhaps less dramatically, until the desired amount of market deflation takes place. I do not know the amount.
Stay positive. Take advantage of this opportunity.
All the best,
JR
© by Joe Ross. Re-transmission or reproduction of any part of this material is strictly prohibited without the prior written consent of Trading Educators, Inc.
Check out our Blog!
To view previous published Chart Scan newsletters, please log in or click on "Join Us,"
shown above, to subscribe to our free "Members Only" section.
A WEALTH OF INFORMATION & EDUCATION:
Joe Ross-Trading Educators' popular free Chart Scan Newsletter has been published since 2004.
Note: Unless otherwise noted, all charts used in Chart Scan commentary were created
by using Genesis Financial Technologies' Trade Navigator (with permission).
Legal Notice and Copyright 2020 Disclaimer - Published by Trading Educators, Inc.
Chart Scan is a complimentary educational newsletter.
© by Trading Educators, Inc. Re-transmission or reproduction of any part of this material is strictly prohibited without prior written consent.