Edition 864
January 22, 2021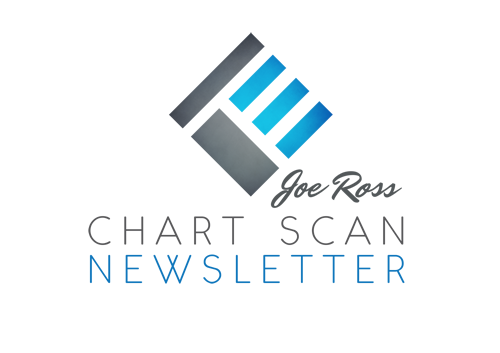 This week's chart scan continues a series of very basic technical analysis concepts. I'm not a big fan of technical analysis, but I have to admit that I cut my trading teeth using it. Eventually, I came to believe there is a time and place for any and all tools. If something can help you understand the markets and how to trade them, I'm all for it.
There are many beginning traders who read Chart Scan, and over the years I have had many questions from them concerning technical analysis. Instead of giving you an article on the psychological aspects of trading, the next several issues of chart scan will feature articles on technical analysis. My hope is that where and whenever possible, I will show you the right way to use this type of analysis.
Keep in mind, the only real truth on a price chart is price itself. With that in mind and keeping price always at the forefront, we can begin taking a look at some tools that fit into the category of technical analysis. ~ Enjoy, Master Trader Joe Ross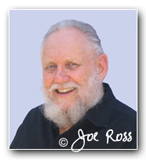 Master Trader Joe Ross
Author, Trader, Trading Mentor, and Founder of Trading Educators, Inc.
Developer of Instant Income Guaranteed
Chart Scan with Commentary: Tail Gap
Hey Joe! Have you ever heard of a trading setup called a tail gap?
The Tail Gap method is based on simple trading principles such as trends, gaps, and volatility, but provides everything necessary for consistent returns.
And it's another classic that, when used carefully, can ID the next big asymmetric trade.
Let's take a look at a past trade so that you can see the Tail Gap strategy in action.
Most profitable technical trading strategies require you to trade with the main trend and this one is no exception. In this case, it's important to avoid going against the trend and focus on opportunities that are sloping at least 20%, either up or down.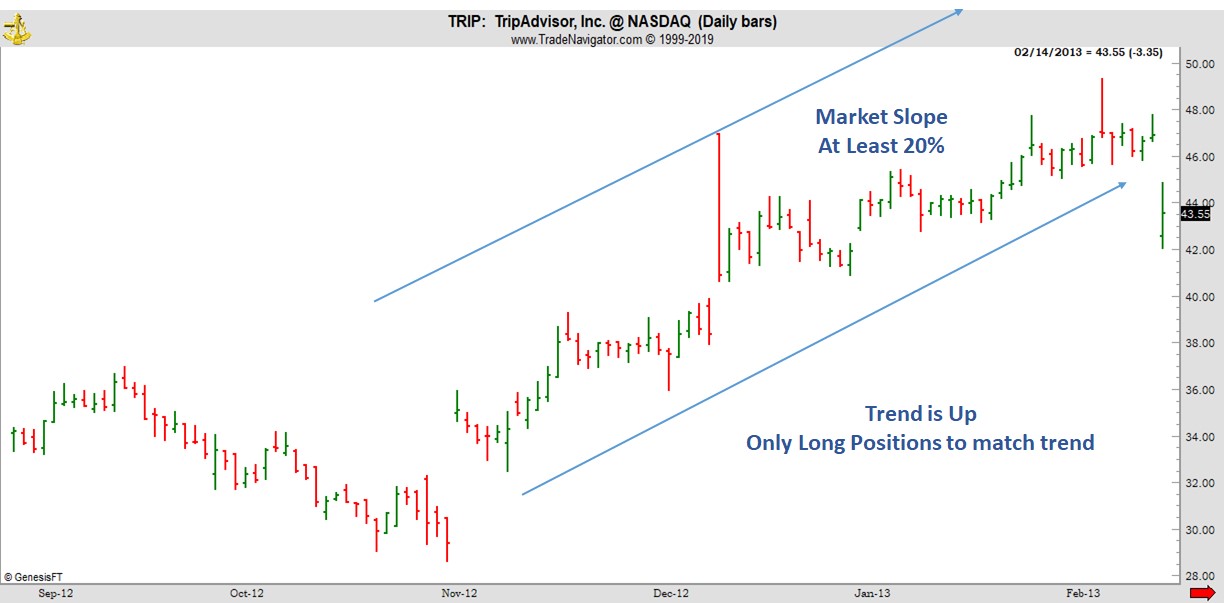 The goal is to catch the trade as the market is correcting the deviation and coming back to its normal trading level within the trend.
This is supposed to happen very quickly (and it usually does).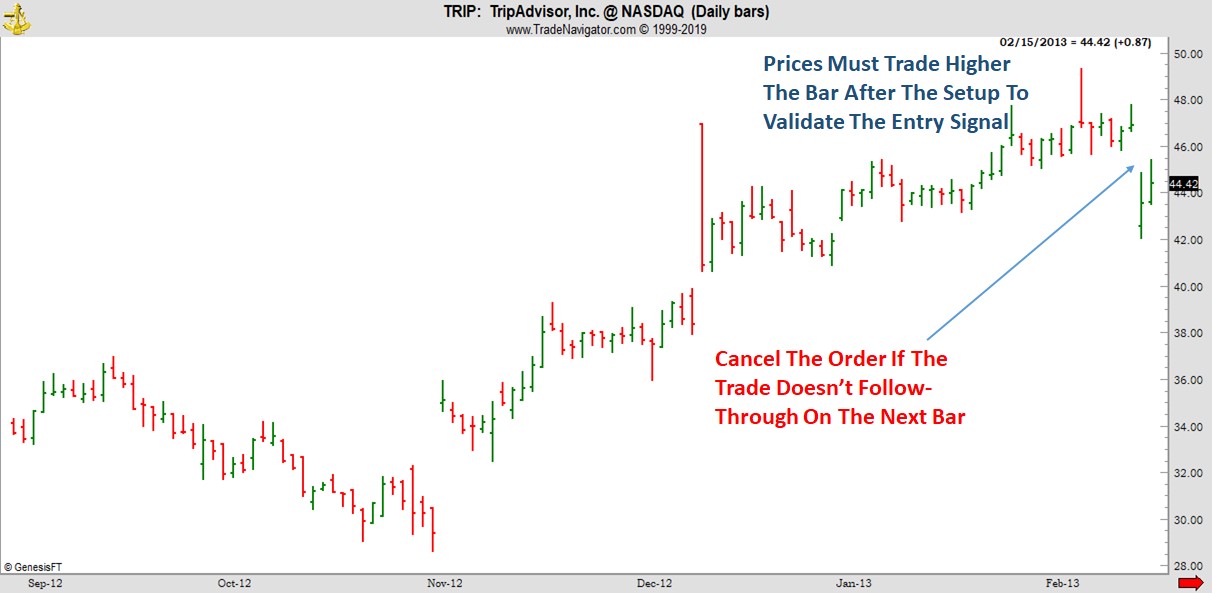 The Tail Gap Strategy is a viable technical trading strategy because it offers great risk to reward characteristics.
Usually, when markets gap against the trend, it's for a short period of time and this strategy helps you capitalize on this.
Protective Stop goes below the Tail Gap Bar.
© by Joe Ross. Re-transmission or reproduction of any part of this material is strictly prohibited without the prior written consent of Trading Educators, Inc.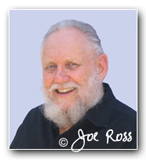 Master Trader Joe Ross
Author, Trader, Trading Mentor, and Founder of Trading Educators, Inc.
Developer of Instant Income Guaranteed
Trading Article: Gold / Silver Ratio
Hey Joe! Have you ever traded the Gold/Silver Ratio? How do you go about doing it?
I think I traded the ratio a couple of times. It's not something I pay a lot of attention to. Here's some background about this ratio:
According to a Mocatta Metals Corporation article, as of April 1980, when the price ratio of one ounce of ...read more.
© by Joe Ross. Re-transmission or reproduction of any part of this material is strictly prohibited without the prior written consent of Trading Educators, Inc.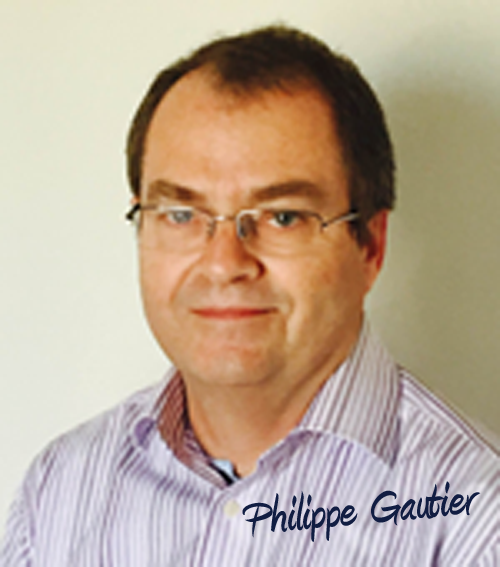 Philippe Guartier: Administration and
New Developments of Instant Income Guaranteed
Earnings announcements sometimes give us nice opportunities to sell price insurance with annualized returns on margin on the high side, with our short strikes well below price action, making the trade very safe.
That was the case for Cloudera Inc (CLDR) we gave our subscribers on 6th December 2020.
We could sell CLDR Jan 22 2021 9.5P for an average price of 0.225 on a near fill of the earnings gap. We had 45 days left until expiration and our short strike was about 23% below price action.
We could close the trade 9 days later at 0.10 for 12.50$ profit per option and an annualized return on margin of 266.81%. With only 190$ initial margin, this trade was quite suitable for small accounts.
Philippe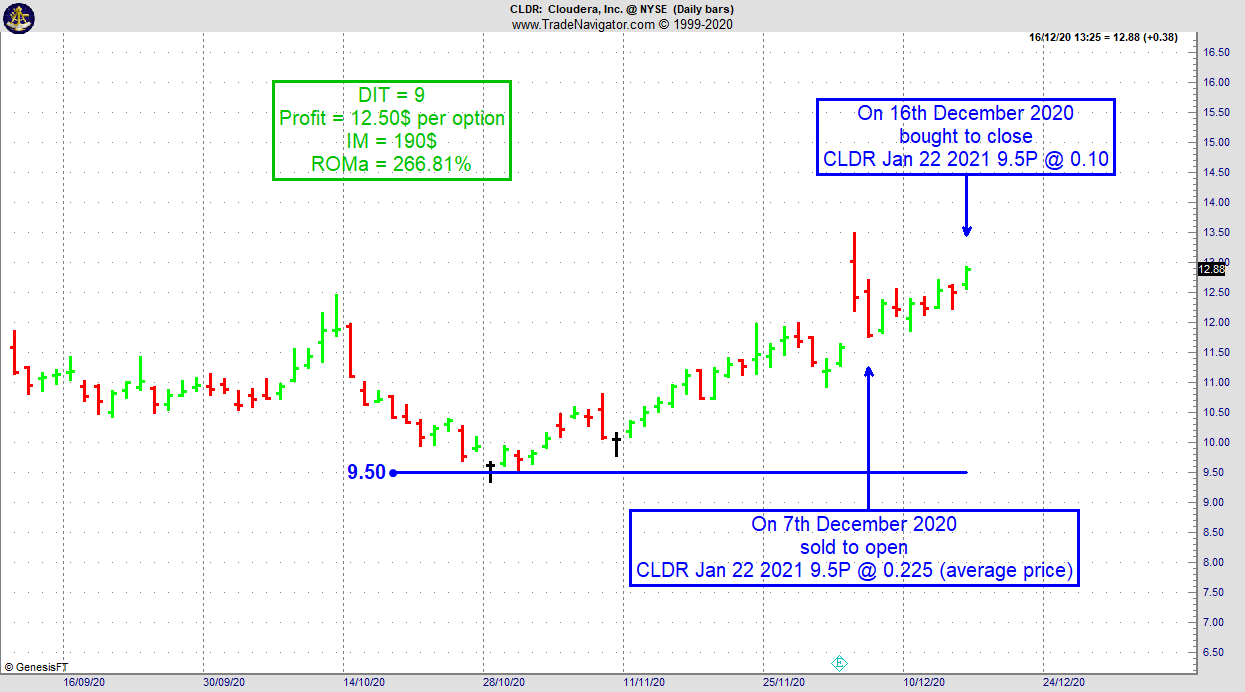 TRADING SUCCESSES EMAILED TO YOU DAILY!
~ WE DO THE RESEARCH FOR YOU ~
CLICK HERE TO Learn More! Instant Income Guaranteed
© by Joe Ross and Philippe Gautier. Re-transmission or reproduction of any part of this material is strictly prohibited without the prior written consent of Trading Educators, Inc.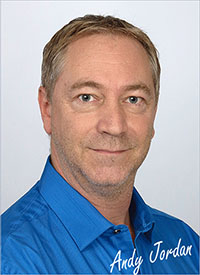 Professional Trader Andy Jordan
Educator for Spreads, Options, Swing, and Day Trading, and Editor for 20+ years with Traders Notebook, daily advisory newsletter.
Trading Article: Diversification
Diversification is one of the crucial factors in the success of some, but not all trading plans, and may in fact make the difference between success and failure of the plan. Putting all your eggs in one basket is not a good idea for some traders. This approach takes the position that rather than trading ten contracts in one market, look to trade smaller amounts in several different markets. The aim of diversifying is to...read more.
Andy Jordan wants you to learn trading and highly recommends that you invest in yourself. Private mentoring with Andy is the first step to improving your trading, his students find this very helpful to accelerate their trading successes.
Private Mentoring with Andy Jordan – Sign Up Today
© by Andy Jordan. Re-transmission or reproduction of any part of this material is strictly prohibited without the prior written consent of Trading Educators, Inc.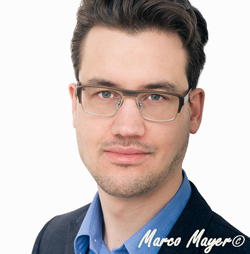 Professional Trader Marco Mayer
Educator for Forex, Futures and Systematic Trader
Creator of Ambush Trading Method, Ambush Signals, and Head of AlgoStrats.com
Gold-Rush: Over $10,000 profit with a Day Trade in the Gold Future?!
One of the top markets over the last couple of months for Ambush Traders has been the gold market. Whether it's the Gold Future, Micro-Future, or XAU/USD forex pair, Ambush Traders are in a crazy gold rush!
Here's a daily chart of the Gold Future (GC, traded at CME), showing the last couple of months of trading. As you can see this market did what markets do 90% of the time, which is why Ambush is such a great trading method. Markets move in boxes/ranges, break out for a few days and then start moving in the next box. Gold has been in huge boxes almost all of the time and so Ambush Traders had a lot of great opportunities!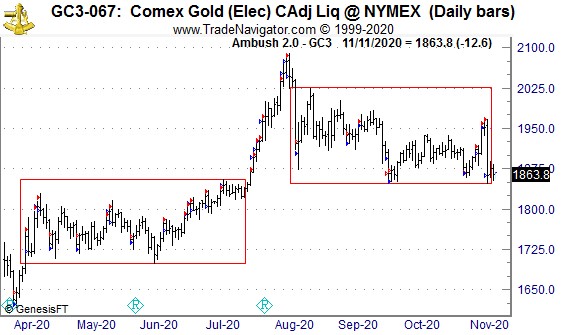 Here are the results of these trades, trading only one Gold Future (GC) contract: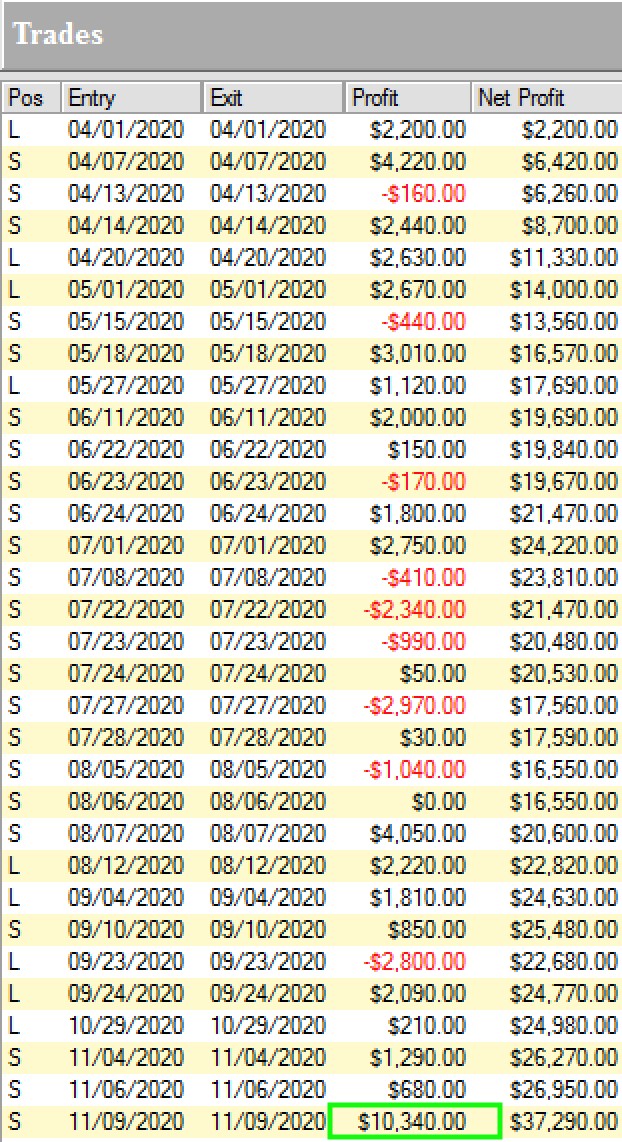 Yup, that's almost $40k profits with almost no drawdowns in between within just a couple of months! And yes we did catch one of the largest moves ever in the gold market on 9th November making OVER $10k with a DAY TRADE!
Now the Gold Future is a large contract and not suitable for small accounts. But you can do these trades also in the E-Micro Gold which is just 1/10 the size or the XAU/USD forex pair.
That's what makes Ambush Signals so great, it works with any account size offering three subscription models depending on your goals.
Notice that all of these are actually day trades, even though they're based on end-of-day trading decisions. Ambush is exactly that, an easy way to day trade not for a few tiny ticks with a lot of stress but placing your trades once a day, walk away, and go for the big intraday moves!
Don't miss the next Gold trade and join Ambush Signals today!
Happy Trading!
Marco
The Ambush Trading System was created in 2007 by Marco Mayer. Since then it proved itself in the markets for over a decade and did so with exceptional results. It's the only trading system we're aware of that is still going strong after so many years. While Ambush is a day trading system, meaning you will always enter and exit on the same trading day - you don't have to sit in front of your trading screen. You simply place your entry orders when the trading session starts and come back at the close!
© by Marco Mayer. Re-transmission or reproduction of any part of this material is strictly prohibited without the prior written consent of Trading Educators, Inc.
Joe Ross has been trading and investing since his first trade at the age of 14, and is a well known Master Trader and Investor. He has survived all the up and downs of the markets because of his adaptable trading style, using a low-risk approach that produces consistent profits.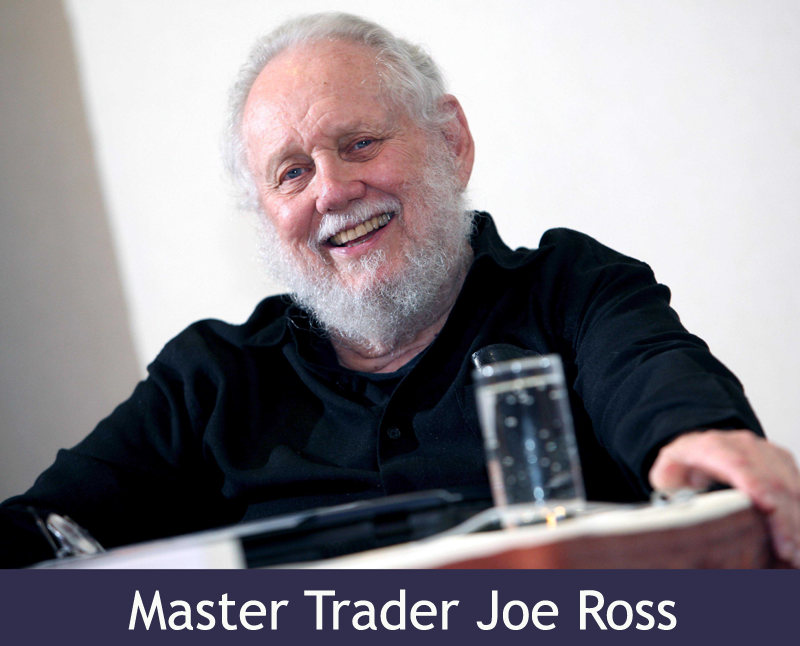 Joe Ross is the creator of the Ross hook™, and has set new standards for low-risk trading with his concepts of "The Law of Charts™" and the "Traders Trick Entry™." Joe was a private trader and investor for much of his life, but a serious health situation in the late 80's caused him to shift his focus, and that is when he decided to share his knowledge. After his recovery, he founded Trading Educators in 1988, to teach aspiring traders how to make profits using his trading approach.
Joe Ross has written twelve major books and countless articles and essays about trading. All his books have become classics, and have been translated into many different languages. His students from around the world number in the thousands. His file of letters containing thanks and appreciation from students on every continent is huge: As one student, a successful trader, wrote: "Your mastery of teaching is even greater than my mastery of trading."
Joe Ross holds a Bachelor of Science degree in Business Administration from the University of California at Los Angeles. He did his Masters work in Computer Sciences at the George Washington University extension in Norfolk, Virginia. He is listed in "Who's Who in America." After 5 decades of trading and investing, Joe Ross still tutors, teaches, writes, and trades regularly. Joe is an active and integral part of Trading Educators. He is the founder and contributor of the company's newsletter Chart Scan™.

Joe's philosophy for helping traders is:
"Teach our students the truth in trading — teach them how to trade."
"Give them a way to earn while they learn — realizing that it takes time to develop a successful trader."

Joe sets forth the mission of Trading Educators as follows:
To show aspiring futures traders the truth in trading by teaching them how to read a chart so that they can successfully trade what they see, and by revealing to them all of the insider knowledge they need in order to understand the markets.
To enable them to trade profitably by training them to properly manage their trades as well as their mindset and self-control.
To accomplish our mission for our students we educate them so that they know and understand:
Benefits for our Clients:
Where prices are likely to move next.
Independence from complicated trading methods, magic indicators, and black-box systems.
Independence from opinion, anyone's opinion, including their own.
Independence achieved through knowing how to read a chart.
Independence through having knowledge of insider actions.
Independence achieved by taking holistic and eclectic approaches.
Independence coming from knowing how to manage both the trades and themselves.
Independence because they understand and trade what they see.
Independence because they have learned how and why prices move as they do, through studying the truth in trading and the truth about markets.
Students learn only proven methods and techniques, which helps them to preserve capital and create more consistent profits; they are offered simple methods that will assist them to earn while they learn.
They learn to work smarter and more effectively.
They learn to treat trading as a business; we offer no Holy Grail or magic systems.
They learn to adapt to changing market conditions.
They learn a systematic approach to trading rather than a mechanical system for trading.
Why prices will move there.
Who and what cause prices to move.
How far prices are likely to move when they do move.
Their own role in the movement of prices..
How to take advantage of the knowledge they receive.
How to properly manage and exit a trade which they have entered.
How to manage themselves and acquire the discipline needed to become successful traders.
Read some personal testimonials which Joe has received.
WE APPRECIATE YOUR TRUST IN US
THANK YOU FOR YOUR BUSINESS!
Check out our Blog!
To view previous published Chart Scan newsletters, please log in or click on "Join Us,"
shown above, to subscribe to our free "Members Only" section.
A WEALTH OF INFORMATION & EDUCATION:
Joe Ross-Trading Educators' popular free Chart Scan Newsletter has been published since 2004.
Note: Unless otherwise noted, all charts used in Chart Scan commentary were created
by using Genesis Financial Technologies' Trade Navigator (with permission).
Legal Notice and Copyright 2021 Disclaimer - Published by Trading Educators, Inc.
Chart Scan is a complimentary educational newsletter.
© by Trading Educators, Inc. Re-transmission or reproduction of any part of this material is strictly prohibited without prior written consent.